Several friends and family members have asked me to teach them to crochet or create a few video tutorials they could use to take up the craft. Though I've given their suggestions some thought, I've determined that's not the direction I want my crochet business to take (I'd need a 36-hour day to get everything done!).
This led me to think about the many ways in which people learn to crochet. I've heard stories of people learning as young children, while sitting next to a favorite grandma or a mom who deftly wove her crochet hook in and out of a skein of yarn. Others are self-taught, with written instructions found in a book or on the internet, or through video tutorials.
Years ago, when I was pregnant with my second child, I bought a crochet book and a couple skeins of yarn at Joann Fabrics and taught myself to crochet. I distinctly remember crocheting the granny squares -- made with lovely shades of creamy yellow, pale pink and white. I have no clue whatever happened to that growing pile of squares. I was a big sewer back then, supporting my growing family as a single parent through my seamstress work. I ended up sewing my daughter a baby blanket, which became a beloved favorite.
Fast-forward to a few years ago when the need to fill some time with a productive activity brought me back to crochet. I relearned how to do it by watching video tutorials on YouTube by
BeThinTx1
,
BobWilson123
and
Crochet Geek
. As I listened and followed, listened and followed (pausing often until I got the hang of it), I began to feel a connection with these ladies and the sounds of their voices as they led me through the process of learning something that would become a huge, important part of my life. I've been hooked ever since!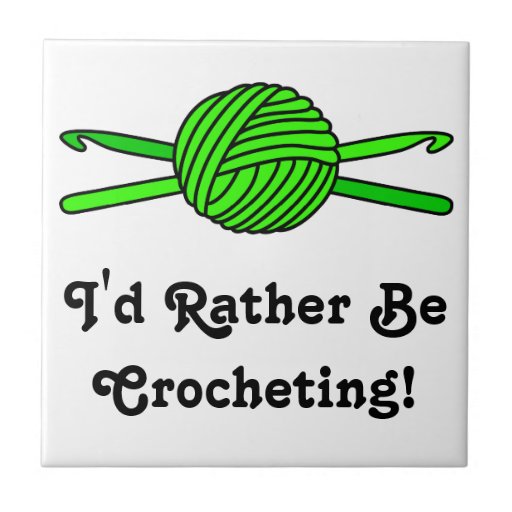 Crochet, I find, is a very personal craft, mostly because it connects us to loved ones -- past, present and future generations -- and fills various needs. I hope you'll share your story about how and why you learned to crochet. Isn't it lovely to know you have a common bond with countless others around the world?