I'm like a kid in a candy shop today. :) My mother and I are going yarn shopping today for an infinity scarf I'm going to crochet for her. It's the final one in a series of infinities I've made, such as my
Chunky Stitch Infinity here
and the
Cream and Pastel Infinity here
. She's going to Greece soon and wants me to make a cotton infinity scarf for her. I'll have to update you later with photos of the yarn we pick out. My favorite cotton yarn brand to date is Sugar n Cream, but we might be venturing into new cotton yarn territory today!
But even more exciting than a trip to Joann Fabrics is that I'm hosting my first Link-a-Long today!!
What's a Link-a-Long, you ask? It's my way of spreading the love amongst all of us crafty bloggers and helping everyone get a little more exposure and a few extra comments on their blogs. Admit it...doesn't it make your day when someone leaves a comment on your blog? Don't you love to know that someone stopped by and found your creation useful or beautiful? I hope you'll join in and play along on what is sure to be the first of many Go Crochet Crazy Link-a-Longs! I will visit each blog linked to here and leave a comment. Here are the easy-peasy rules for your part of the game:
Go Crochet Crazy Link-a-Long Rules
Leave a comment for this post and include a general link to your blog or a link to a specific blog post. I ask that your blog be craft- or home-related, no nudity or swearing, please.
Visit the blogs of the two people above you and leave a comment. (Note: If you're one of the first two here, you're on your honor to come back later and comment on the last two blogs at the time of your visit.) Of course, you can comment on more, if you like.
Optional: If you want to spread the love even further, share this Link-a-Long blog post through Google+ or Facebook...totally up to you!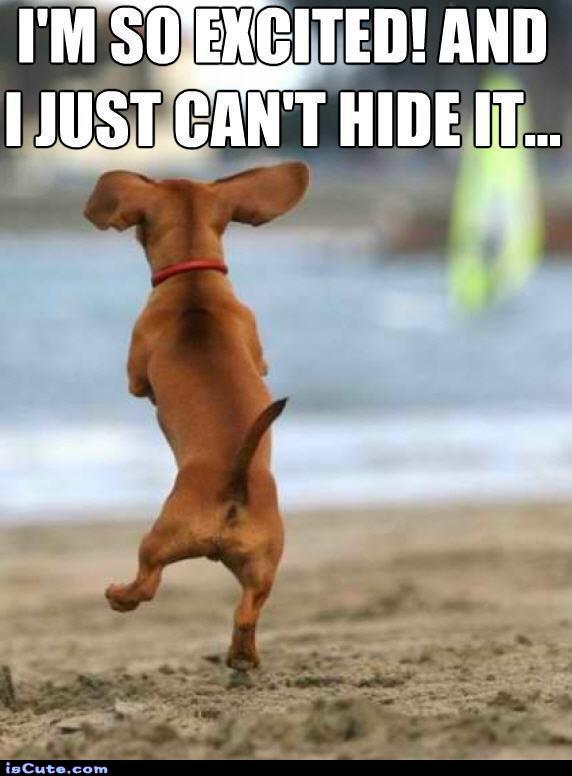 I AM so excited! I can't wait to visit all your blogs, see what you're up to and spread a little crafty love! One things I've found as I've become more involved in the crochet community is that we're really a great group of people. I invite you to join in today's Link-a-Long to give and receive some of that wonderful kindness, camaraderie and a little love from fellow crafters.
Update on Yarn Shopping Trip
I wanted to update you on my yarn shopping trip to Joann Fabrics yesterday. Talking about feeling like a kid in a candy shop! I was practically frothing at the mouth as I walked up and down five aisles that looked something like this...
Oh my, the possibilities!
The sole purpose of going to Joann's was to buy cotton yarn for an infinity scarf I'm designing for my mother to wear on her upcoming trip to Greece. After much looking, and putting yarn in our basket, then taking it out again, we finally settled on a large skein of Bernat's 100% cotton in a beautiful variegated called Smokey Wine. Complementing this is a skein of Sugar n Cream's Ecru.
For an upcoming infinity scarf.
I hadn't planned on buying anything for myself -- oh the willpower involved in this! -- until I stumbled across a small section of Redheart Boutique yarn. Oh my. The swirls of color...the luxurious softness of the yarn. In a heartbeat, I knew that I must have it. One skein, the last of it's colors, had no label and was unraveling before my eyes. No matter! It called my name, loud and clear.
Isn't it lovely? Someday, in the not-so-distant future, I'll be blogging about what I made with it.
In the meantime, join in on this week's Link-a-Long (rules above). We're having so much fun visiting one another's blogs! I'd love to have you play along. :)